Our commitment
We support the AUT AUT association of Modena through a voluntary fundraiser.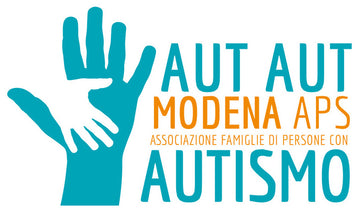 How does it work?
At checkout, before paying, it will be possible to add a voluntary donation to the amount to be paid. We will double the donation and a receipt will be sent to the customer within a couple of months of delivery to the charity.
What will the money raised be used for?
The funds raised will be used to help families bear the costs of enrollment and participation in the projects, which see the support of specialized personnel and structures.
The AUT AUT association
Aut Aut Modena was founded in 2003 with the aim of representing and supporting families with autism in Modena and its province. Aut Aut promotes numerous projects promoting a culture of autism and supporting children and their families.
"The best therapy is togetherness"